Are you planning to come up with your own blogging website off late? If yes is the call then we will help you in sharing useful tips which can get you to the top of the visitor list and enable a chance to get maximum traffic. If we talk about Blogs, articles, Product descriptions, newsletters, then one term that manages all is called SEARCH ENGINE OPTIMIZATION. So if you wish to enter in the world of blogging, then you surely need to learn more and grasp about the best of SEO Optimization tips. A wrong SEO can definitely bring you down enough and perhaps if this is what you don't want and is nothing less than a nightmare, then the solution will be complete knowledge about SEO.
If you like this article, you might be interested in some of our other articles on Blog traffic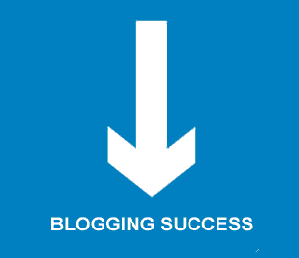 1. Social Networking-
The most important thing that has to be checked for is regarding social networking and perhaps with an equivalent number of back links possibly. Social networking would imply the best of networking sites that are being used by almost 90% of the world's population today. Sites such as Face-Book, yahoo, twitter, YouTube can be some of them.
2. Content Should be uniquely presented-
Quality post is what is the crux of the blog, therefore uniquely designed content and with proverbial matter and decent pictures can definitely improve the outlook of the post. Copying the content and then pasting it onto your part will be the biggest blunder that you can commit to your site and Google Panda will banish you for the insincerity. There shouldn't be grammatical or spelling errors. These kind of problems can put off the reader's interest. The designing and presentation should be done in a user friendly manner.
3. Web Design and development-
Making use of nice titles, unique sub-headings and bullets can be quite useful.
Posting Clearly-
You could start expressing your views as according to the latest trends and hereby experiment in accordance to the time of them being published. You can always keep a track of your baby which is your blog and blogging site by accompanying it during most part of the day to see when is it expected to get maximum traffic and a better response.
4. Backup for the blogs regularly-
It hardly takes a few minutes to save and take a backup of the content that you have written and has been a result of hours of writing work. It is essential you don't lose it easily.
5. Explicitly define what your goals are-
If you know what target you need to reach and accomplish, it becomes easier to define the strategy accordingly as per the situation. Are you planning to reach out to audience to promote your brand? Have you been planning to reach the audience with entertainment blogs, latest current affairs? These long and short term goals can help. At the end of the day it is your decision that can make or break the situation clearly. It might take six months, one year or even a matter of three years but at the end of the day it is you to decide what purpose does it evolves around and are you doing enough to handle it.
6. Target your audience-
You need to know the likes and dislikes, the trend of the town, what actually does the audience wants and what they appreciate. This implies the designed theme for teenagers can't be quite similar to how the theme could be for elders. The color pattern, you design should convey your thoughts clearly and the audience should be pulled towards the content section. You need not confuse self and in the process tend to overdo the process but stay calm and begin the work accordingly.
7. Consistency and persistence-
Audience is always awaiting something exciting and more enthralling, quite similar to when people are awaiting a sequel to their favorite movies. Likewise you need to keep coming up with nice posts but they shouldn't be out of the theme which you actually had thought off.
8. Rename your pictures clearly-
It is explicit to define the pictures and rename them clearly and not of the format XYZ.jpeg. The name could be given in accordance to the keyword or the sub heading that particular part depicts. This can in turn lead to your websites and photographs being registered on Google when a particular search is made with that particular keyword.
9. Guest Posting –
This can be an excellent way to bring in audience and fetch new people to come up and express their views and socialize to get the mood of the crowd.
10. Share a Rapport-
You can always ask for suggestions, comments and then respond to the comments. This can in turn make the other person feel grateful about your overwhelming nature. You would surely like to hear from the person who posted the blog as a mark of gratitude and also to express more on the concern. This means if you aren't sympathetic and replying then the deal is sealed and the people might not comment. You can start with gravatar.com
11. Fun Widgets-
You can always start up and start with widgets. It is advisable to stick in accordance to the theme you have started with.
12. Link Building – Very Important thing
Always link to the situation and genre with respect to your own blog. Here is the example. Suppose you have a picture making site but you comment on tech associated sites or songs related sites which is the wrong SEO. This will not help you to get a valuable back link. So always comment on your niche type blog.
(Visited 24 times, 1 visits today)