Leveraging the power of social media to gain targeted traffic from various social networks is here to stay as more and more search engines have started to incorporate social signal a basis for positioning the serps. Facebook, twitter and Google plus is the talk of the town when it comes to garnering traffic from social media as they provide the chunk of social network traffic. But there is saying that always try "don't put all your eggs in the same basket". So this is the time to diversify and bring in more small yet upcoming and powerful social media sites.
Today we are welcoming the site that has the massive ability to bring in traffic for website owners by the loads just by posting awesome pictures and visuals.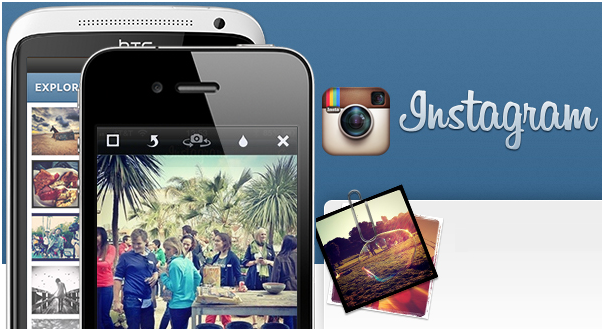 Instagram – bringing Traffic through beautiful pictures
Now you want to learn how to drive traffic from Instagram to your blog? But before that you need to know the whole concept that revolves around Instagram. Now Instagram is a brilliant and stylish way to share photos with your family and friends on various social networks.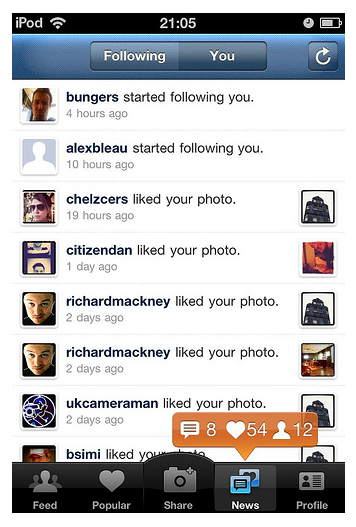 You take a picby the help of your smartphone and render some nice effects present on the instagram platform and then you are able to share that pic with your friends present on various social networks like Facebook, Twitter and even email the pic to your friends. It can be really very simple to get traffic from Instagram to your blog like in a click of a pic. The only requirement on your side is to click awesome and eyeball attracting pics and the pictures you post must tell a story.
So now I hope you have got the rough sense of how one can easily drive traffic from Instagram to his/her blog. Now let us get into the small details of ways to drive traffic from Instagram to your blog.
Attractive Ways to Drive Traffic From Instagram to your blog
1. A Nice Instagram Profile gets the ball rolling
Whichever social network you target, people will only follow or take an interest in you if have eye catchy profile. Try to fill in all the details and if there is a requirement for bio provide your real attractive short bio. Fill in all the other details like other social networks, and all your website links. Filling all these details properly will end up driving lots of traffic from Instagram to your blog.
2. Branding By Watermarking Images
Now you whenever post an image on Instagram, you want that image to go viral and promote your blog. Now for that to happen you want your blog name placed nicely on top of that image as a watermark. So that your Instagram followers become synonymous with your blog and your brand. Watermarking also makes images your property and no one can just copy paste it anywhere and if they do, it's only going to promote your brand.
3. Entice Your Followers to Visit your blog
Enticing and curiosity can play to your blog's benefit. Try posting half or incomplete images and below that image provide the link to your followers to entice them visit the link to find out the whole story about the incomplete picture.
4. Go For Compelling Images
Mastering the art of clicking and posting compelling images does the most important thing, when it comes to driving traffic from Instagram to your blog. Compelling and mind boggling images spark engagement and conversion. Blog owner and businesses having a website should post striking pictures from the niche they belong as this will help you to stand apart from the massive crown.
Final Words
If taking attention grabbing pictures is your cup of tea and you are into running many blogs. Then driving traffic from Instagram to your blog is must do. It is an interactive way of grabbing attention as well as finding converting readers for your blog. And due to the leveraging of traffic from various social networks, we are able to please search engines with high social signals and therefore we can expect some Google love, the more you drive traffic from Instagram to your blog. So leave everything and try to drive targeted traffic from Instagram to your blog.
(Visited 37 times, 1 visits today)