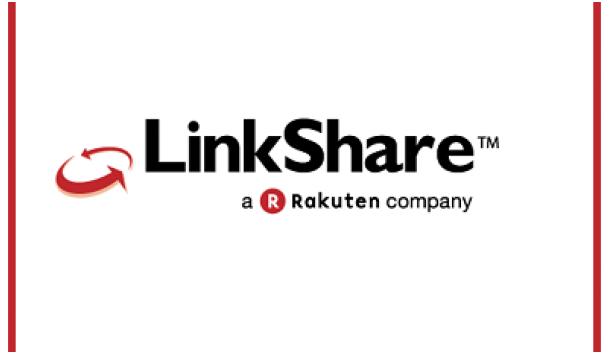 First let us talk about a bit about affiliate marketing and its benefits due to its zero investment when starting up and its immense long term potential when later on one invest in paid traffic and other small tweaks. Affiliate marketing is a source of earning revenue through publishing offers from famous affiliate networks like Linkshare and clickbank and then getting people to click on it through traffic on your blog or through various traffic sources like PPC, Facebook ads etc. So today we are going to discuss the various features of Linkshare and how can one get started with generating affiliate income through Linkshare.
Linkshare Profile and why You Should Join It!
Linkshare is one of the most famous affiliate networks out there. Over 6000 merchants have their mouth-watering offers present on Linkshare spanning over various categories and services. The company makes it part of the revenue from the account set-up fees, fees accumulated from maintenance of the accounts and commissions charged from various advertisers. Therefore if you need to partner with the best affiliate networks to set up your online business, Linkshare is on the best affiliate network to choose from as it partners up with genuine and legitimate businesses only.
Linkshare Features
RakutenLinkshare network is the industry leading source for paid marketing, lead generating efforts and affiliate marketing needs. Linkshare's affiliate managers work in total sync with you to identify the perfect campaigns for your blog or money site. They help in
Choosing the best offers for your niche
Link building methods
Constantly monitor and track your efforts
Find new ways to bring in traffic to your published offers.
Once you make up your mind to sign up for the Linkshare affiliate network, it will just take two simple steps to get you started with whole process.
Entering the legitimate company name and respective account information.
Second is to provide the people at Linkshare with your blog or money site for them to review your site for to check if your site clears all their eligibility criteria.
And after the review you are handed all the resources to start your revenue generation by promoting Linkshare products.
RakutenLinkshare equips you with the immense power to setup affiliate campaigns and easily track all your clicks and maintain descriptive records of stats like CTR's, sales as well as keeps up with the record of your commissions and the payout is monthly. Linkshare makes it so easy for you to just focus on preparing brand new campaigns and the rest is eased out by the Linkshare support team. Be rest assured that all the data that are handed over to you are genuine and accurate and it is made sure you never miss out on a commission you are destined to get.
Linkshare Support And Help Features
RakutenLinksharehave dedicated support team to help you with every campaign of yours. They have a dedicated help center where one can easily find resources like
Affiliate offers
Tools of the trade
Promotions links and banner
Each and every affiliate publisher is equipped with a handy toll free no. to get in personal contact with representatives from the company. We even checked to see if they are working as per they have stated and were in for a nice treat when a representative picked up our call and solves our campaign related queries in a matter of few minutes. Affiliate publishers are also provided with dedicated support email address for support purposes.
RakutenLinkshare List Of Premium Advertisers
Below is the list of the 25 premium advertisers that have chosen RakutenLinkshare's network to promote their products to a plethora of publishers world wide.
List Source
iTunes
Day-Timer, Inc
Macy's
Extended Stay Hotels
Toshiba Direct.com
Pitney Bowes, Inc
Buy.com
Vitamin World
JC Penny
Highlights for Children
Cheaptickets
Newport News
Spiegel
Perfume.com
GoSmile
Camping World
AT&T Wireless
Smashbox Cosmetics
1-800-Flowers
Viking Office
Panasonic ideas for life
Avon
Better Homes and Gardens-Garden Store
Fiji Water
Nutrisystem
So this was all about The RakutenLinkshare Affiliate program you wanted to know. Without any more ado you should visit their site and sign up to get all started with your first affiliate campaign with Linkshare and start generating affiliate revenue immediately.
If you do like our information on Linkshare Affiliate network, do support us by clicking the social sharing links below and for any suggestion or advice please comment below!
[Post Updated – 1 Sep 2013]
(Visited 20 times, 1 visits today)