Everyone has something crazy in them. Every one tries searching a tattoo which looks like a new and fresh idea. There are very few who would copy some one's tattoo. As mostly everyone wants to convey his/her own idea and characteristic from their tattoo. A tattoo may describe anything or everything; here anything could be any craziest or purely mad stuff on your body! Which you would love to show.
Mostly these tattoos are preferred by those who dare to show up what they want and not that what looks good to others. Below are some new ideas of having a crazy and unique tattoo on your body.
10 Craziest And Unique Tattoo Designs
1. Your body your canvas.
This tattoo is really a crazy one! A normal person can never say yes for such a tattoo. But still its okay if this tattoo is in your list! As it's your body and it's your canvas, you want to paint it then do it. Do not think what world will say, if it satisfies your soul then you must go for it.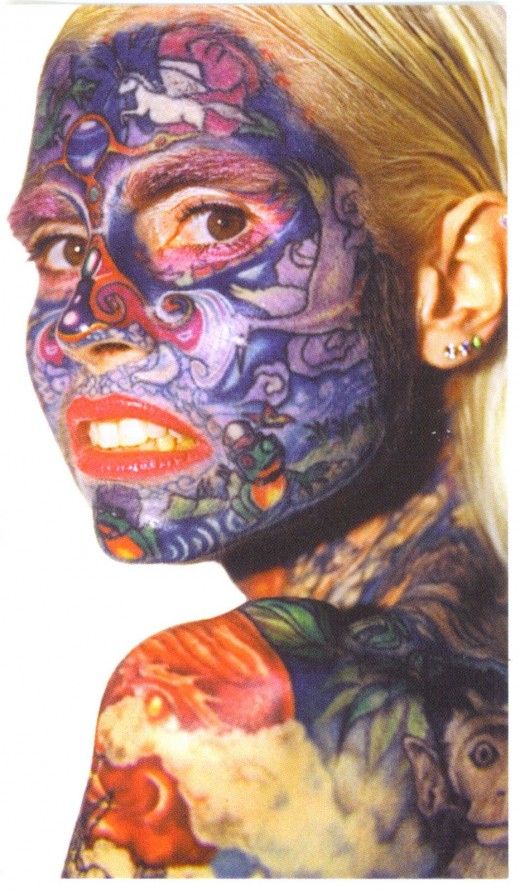 2. Under the lip tattoo.
Well your lips are one of the most sensitive part of your body, but the area under the lips is even more! And having a tattoo right under your lips is a really cool and all the most craziest idea one can ever think.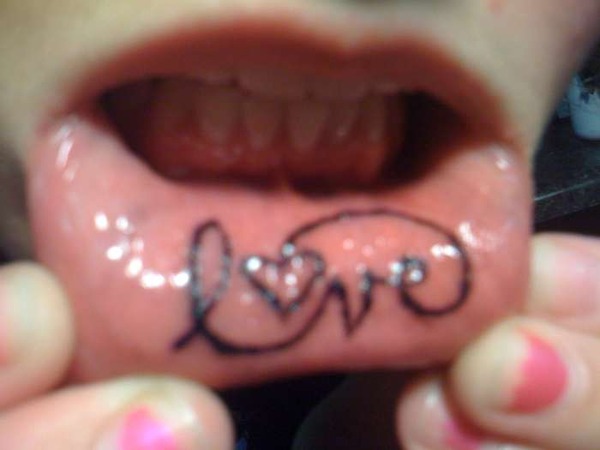 3. A roaring ape
Well this is not a crazy tattoo idea but yes it is a unique one though! If you see the finishing of the roaring ape you might catch a 3D effect in the tattoo. This tattoo has its own uniqueness and craziness in itself.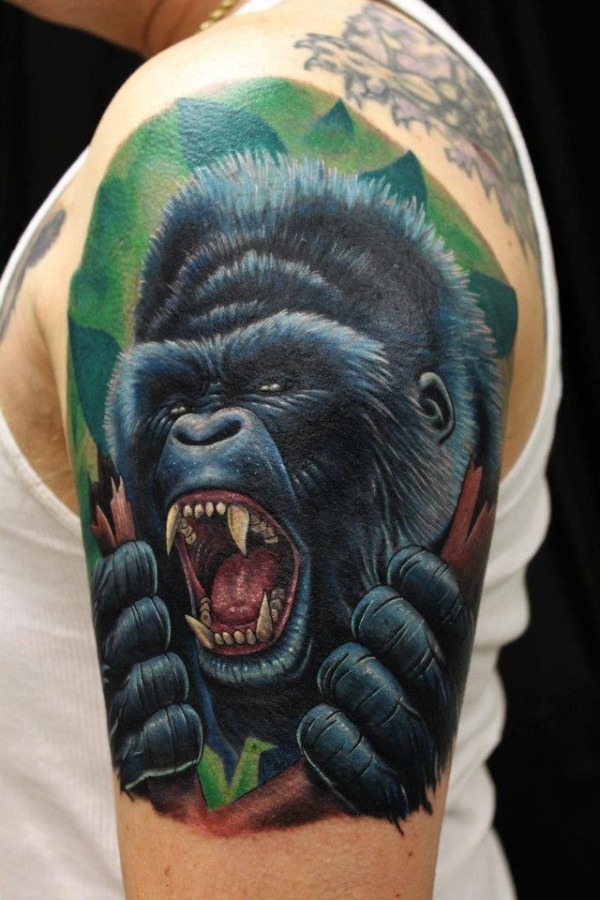 4. Funny but meaning full tattoo
In this tattoo you might find this old man funny, but if you see that what he wants to convey out of his tattoo you will term it as a really unique idea rather than calling it funny or crazy! This gentleman has an idea of uniting all nations!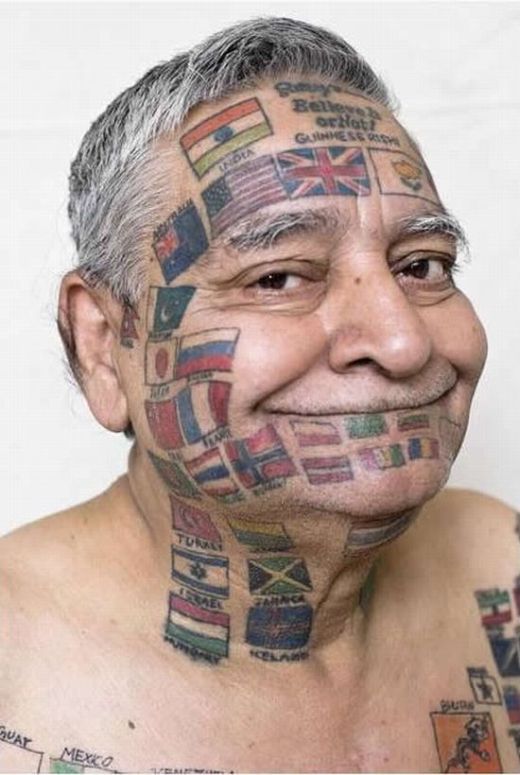 5. Tattoo on your tongue
If ask 10 people that would they like to have a tattoo on their tongue out of these 10 8 would get scared rather than saying a no! As having a tattoo on your tongue is scary than being a cool one! You need lot of guts to have it! Or if you are already that much crazy about tattoos then you won't face any such problem.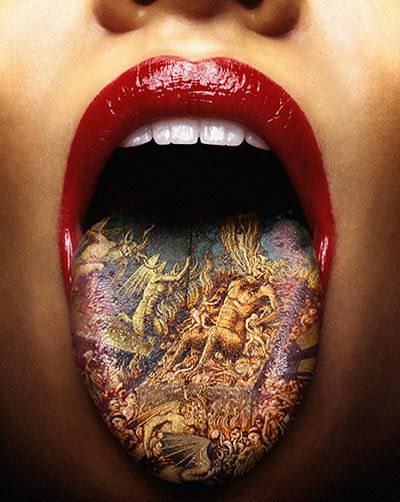 6. Insect tattoo
Well having an insect tattoo is not a crazy or a new idea, but making it in such a body part that it seems like crawling on you is a crazy idea. As most of the people do not like insects but your love towards these tiny creatures may change the mindset of people.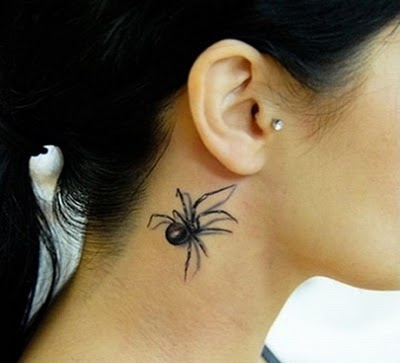 7. Bullet marks.
This is a sure shot the most craziest tattoo one can ever have. Having a tattoo of bullet shots! Whenever you will remove the shirt it will seem that you are bleeding. Well bleeding is not a good show down but if you like fooling out people you can go for it.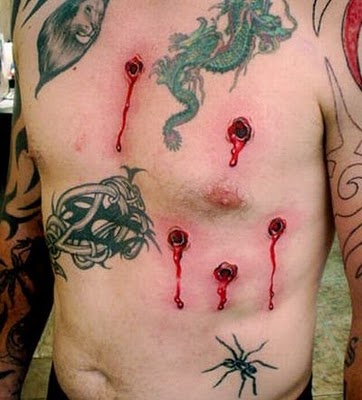 8. Map and rap.
For having a unique tattoo you may also tattoo a map of your favorite place! Well the place could be your home town, your mother's favorite place, your dream destination, your first house, some haunted place, or you may design you own map! The ideas of getting a map tattoo are many.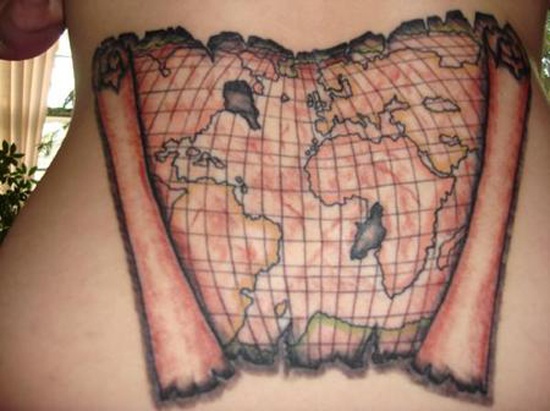 9. Zip it up.
This is again a crazy one. This tattoo can have certain kind of variation instead of having a black background in the last zip you may draw some thing else like a fairy, a good soul, a child's face, an evil monster or whatever you like.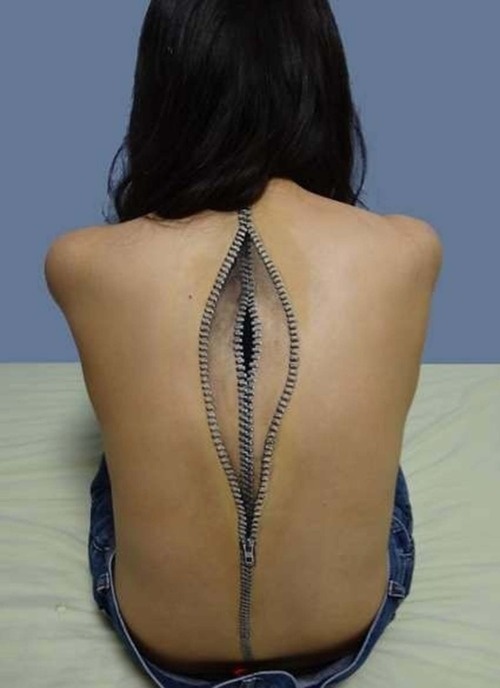 10. Under the arm pit!
A tattoo under your arm pit! Sounds really disgusting! As your arm pit is not a place which is liked by all. But as the title of the article says that it is all about having crazy and unique idea so here is the one.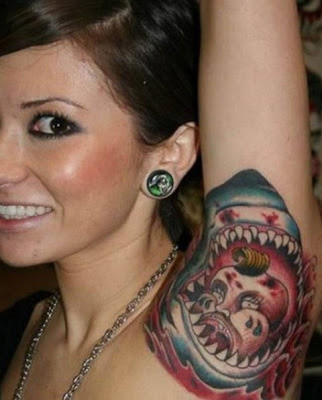 (Visited 348 times, 1 visits today)