To play games is not just a way to relax mind or enjoyment; it's a kind of addiction. Instead of playing modern video games, why don't to choose retro video games. Retro games are the origin of video gaming world.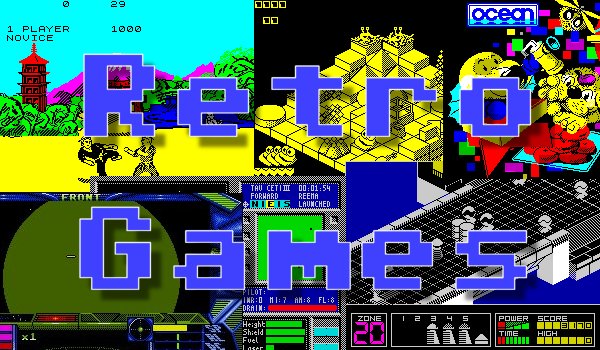 If you are addicted to video games, then don't miss this golden chance. Download retro games from the collection of most popular retro games of all times and enjoy them!
Here is the list of Top 10 Famous Retro Games For Kids.
1. The Secret of Monkey Island
Love puzzle-solving games? Let's check your mental ability level by choosing this remarkable puzzle games. It'll provide you a new world of enjoyment and fun. If you want any clue/hint while solving puzzle, don't worry, just shake your iPhone and immediately hints will appear on your iPhone's screen.
2. Duke Nukem 3D
Are you ready to enter in the dreadful world of action and fighting? Duke Nukem 3D is providing the opportunity. Amazing graphics and wonderful sound effect provide realistic view to this game. Now, you can enjoy this astounding gaming application for free.
3. Final Fantasy
This gaming application is the remake of original game (released in 1987). But the graphical quality of this version is just amazing and same for the audio quality. If you are fan of Final Fantasy, just download this game for your iPhone. Undoubtedly, you'll get much more than your expectations.
4. Double Dragon
Double Dragon needs no introduction or explanation. It was ranked as one of the most popular game of 80s' and 90s' as well. Definitely, Touchscreen of iPhone will provide you more interest and enjoyment. Nothing can be better explanation to play it. Just download this game and experience the enjoyment of Double Dragon.
5. Street Fighter II Collection
If you are looking for an astonishing fighting game then, Street Fighter II is always the best one. Now, you can play this game on your iPhone with more amazing effects, better graphical quality and much more features. It's not just a fighting game, but it's a combo pack of action, enjoyment and fun.
6. Retro Racing
It's not a true remake of retro racing game but it's able to provide more enjoyment and fun than that of original one. You can enjoy the top view of racing track and protect your vehicle form unwanted obstacles. It's the racing time!
7. Pac-Man
Pac-Man is considered as the best arcade game. In 1980, it occupied the top position in the world of hit video games. Now, you are getting a golden opportunity to enjoy this retro game in your iPhone. Don't miss the chance, download this retro game for $4.99 only.
8. Sonic CD
No doubt, you have played this game on your Nintendo. This time, you can play this game in your iPhone with sharp graphics and better audio quality. It's UI includes just two buttons; left button for direction and right button for jump, make it easy-to-use.
9. Retro Pinball
Undoubtedly, every game lover is familiar with Pinball (released in 1993). You have to control the balls with the two flippers and gather points as much as you can. It's not so easy to play this game. Ready to face the challenge? Then, download this interesting gaming application for free.
10. Tetris
Tetris has been maintaining one of the top positions in the gaming world since 1984. Unquestionably, it's the matter of pleasure to see a matching tile in Tetris. Don't you think so? If you are also a true Tetris lover, then don't waste so much time in thinking and click the download option to get this gaming app.
(Visited 85 times, 1 visits today)